Your Donation Makes a Difference!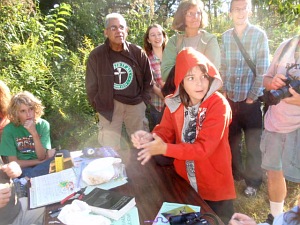 We are here to inspire, educate, and empower young adult birders in a fun and welcoming community environment, but we would love to have your help. Your generous gift will help us foster young birders in Illinois and enable us to .
Help support the future growth of tomorrow's birding community leaders, scientists, and environmental stewards! Give an individual gift today, talk to your organization about donating, or talk to your business or corporation about becoming a sponsor. If your business or corporation would like to become a sponsor, please contact us.
If you would like to make an individual contribution, we have easy to use, secure, online giving through PayPal.
Please contact us if you have any questions or if you prefer to send a check in the mail. Thank you in advance for your financial support and thank you also to everyone who has donated their time and resources! Illinois Young Birders is a project of Illinois Ornithological Society (501(c)(3))
Donate to ILYB (a project of IOS)
Thank you again to everyone who has made this organization possible!
All Content © 2015 Illinois Ornithological Society / ILYB - All Rights Reserved